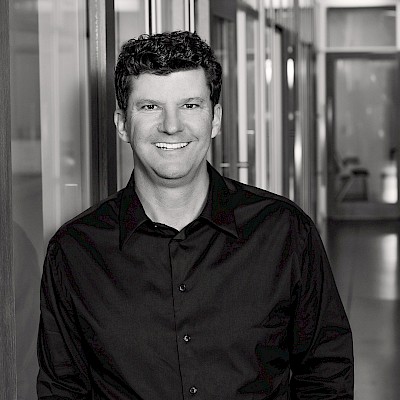 John Murphy.
  John Murphy (Murph) leads the asset performance, business analytics, and strategy efforts at Triton Hospitality. Prior to co-founding Triton, he founded Evolution Hospitality, a Southern California based hotel management group, in January of 2011, serving as the president and CEO. Under Murph's leadership, Evolution grew from nine assets at launch to over 100 (75 open, 25 in development) by the end of 2019. Company managed revenue topped a billion dollars, ranking Evolution as one of the top hotel management companies in the US. He also led the creation of Second Wave, an in-house branding, marketing, and ecommerce agency which grew to 45 associates and was focused on maximizing income at the hotel level. In addition to building world-class operational infrastructure and growing the business, Murph and his partners collectively invested in more than 20 hotels through this same period (both acquired and developed assets).
In 2015 Evolution was sold to Aimbridge Hospitality, and Murph oversaw the integration of Evolution as a wholly-owned subsidiary of Aimbridge, acting as its West Coast and lifestyle division. In January 2020 Murph set out to partner with T2 Hospitality, an offshoot of Tarsadia Hotels, to create an innovative lifestyle hotel product and brand; as a result, he stepped down and became a strategic advisor to Evolution/Aimbridge where he continued to work with senior leaders to help shape and navigate the ongoing business strategy.
Prior to launching Evolution, Murph led the management division for Tarsadia Hotels, an extremely active and successful hotel ownership group out of Newport Beach, California. Since Tarsadia's inception, this family office has operated and developed 120 hotels, deploying over $450 million in equity capital across roughly $1 billion of assets.
Murph joined the hotel management business in the 1990s, working in various positions, (including those with significant food and beverage focus) with both Richfield Hospitality Services and Starwood Hotels and Resorts.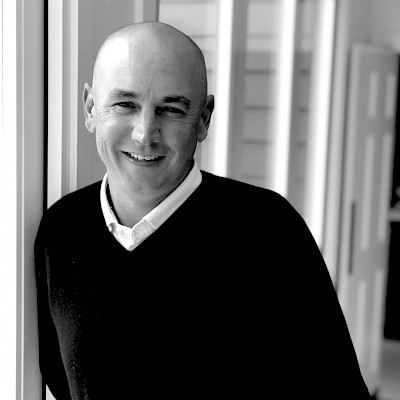 David Parsky.
  David Parsky leads the acquisitions, finance, and capital markets efforts at Triton Hospitality. Prior to co-founding Triton, he directed the business and investment strategy for Arris Investments, a Los Angeles based real estate investment management firm. On behalf of both institutional and private capital sources, Arris acquired, developed, redeveloped and managed real estate with value-added business plans across asset types in the western United States. Dave has over 22 years of institutional real estate investment management experience, including leadership positions at premier investment funds and operating companies, and he has been responsible for over $2 billion of real estate investments.
Prior to founding Arris, Dave was the senior investment officer on the west coast for Apollo Global Real Estate and Citi Property Investors. He also held positions at Colony Capital and Security Capital Group. Dave's real estate investment experience includes multiple property sectors such as hospitality, office, retail, industrial, multifamily (rental and for-sale), land development, senior housing and self-storage. Dave has extensive experience with acquisitions, ground-up development, entitlement work and re-development/repositioning of assets. Additionally, he has extensive experience with both equity and debt financing of assets and portfolios including: joint venture equity, senior mortgage loans, mezzanine financing, and preferred equity. Dave received an M.B.A. from The J.L. Kellogg School of Management at Northwestern University and a B.A. from the University of Pennsylvania.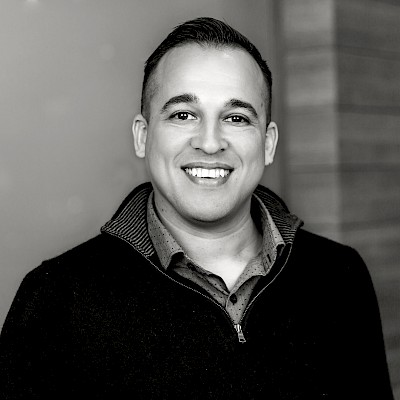 Bulmaro Farias.
  Bulmaro Farias leads the Talent Solutions function for Triton Hospitality Group. Bulmaro was a founding member of Evolution Hospitality's senior leadership team when the company launched in January of 2011, with nine hotels under management. Evolution Hospitality, a premier operator of independent lifestyle and branded hotels, and is one of the top hotel management company in the country. Bulmaro led the development of the talent management infrastructure that was vital to the creation of a high-performance and compelling brand. Through his leadership, Evolution developed systemic solutions that prioritized the identification, recruitment, and development of top hospitality talent to meet their high-growth needs. This infrastructure has enabled Evolution Hospitality to scale from under 500 employees at launch to over 6,000 employees by the end of 2019. His unique eye for talent along with a passion for effective, creative, and forward-looking solutions have helped Evolution Hospitality develop into the highly rated employer that it is currently known to be.
Led by a desire to pursue entrepreneurial brand development work, Bulmaro joined John Murphy on a part-time basis in January 2020. Together, they launched Illuminate Hospitality, a unique firm focused on brand creation, investment, and asset oversight in the hospitality space. His role with Illuminate Hospitality, as VP of Human Experience (Hx), is to leverage his full range of talents in the development of people-focused strategies that maximize asset performance and potential.
Bulmaro joined the hospitality industry in 2007 with a unique background in wine, manufacturing, and retail. Having worked with large recognizable brands, both global and domestic, he has dedicated his career to the craft of unlocking human potential within organizations.
A native of Northern California, Bulmaro obtained his Bachelor of Science with a concentration in Accounting from Sonoma State University.